Orca Offers Value in Every Project We Undertake!
Materials We Use: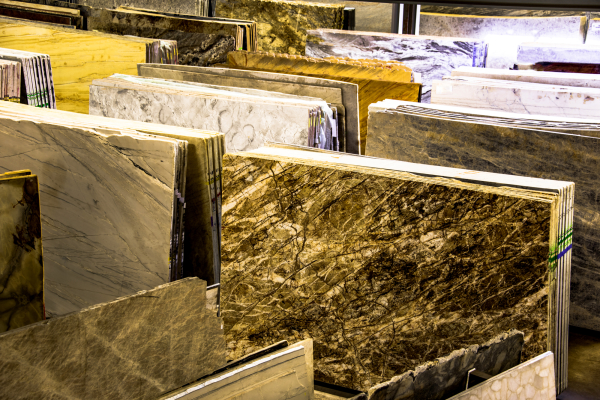 Granite is a natural-occurring stone that arrives in slabs. It is very durable, easy to clean, and gives an incredibly elegant look. We have sample looks that can help you decide on a color and style you are looking for. We then have a number of local sources that allow us the opportunity to guide you in selecting the exact slab we will cut and finish for you. Granite countertops and surfaces are always a solid choice.
Quartz is a natural stone, but it is combined into a man-made slab. This can provide a more predictable pattern than granite, but the look of quartz is just as classy. In fact, quartz is slightly more durable in many ways, due to the sealing process that usually does not need to be re-done (granite may need to be resealed over the life of the countertop). We love quartz and recommend it highly, and that's why we have the LARGEST QUARTZ SHOWROOM in the Pacific Northwest!
Other Stone & Materials
Granite and Quartz make up the vast majority of what we happen to install, but we are able to get you other natural stone options as well---such as marble. Marble requires a lot more upkeep, so it tends to be less popular in American homes. We also offer recycled glass, for instance, which is an intriguing option, due to the unique patterns that can be created. Have a suggestion or particular material you might want? Just call us! Our staff loves to talk about countertops, materials, and projects---Try Us!  253-535-6722
Projects We Do: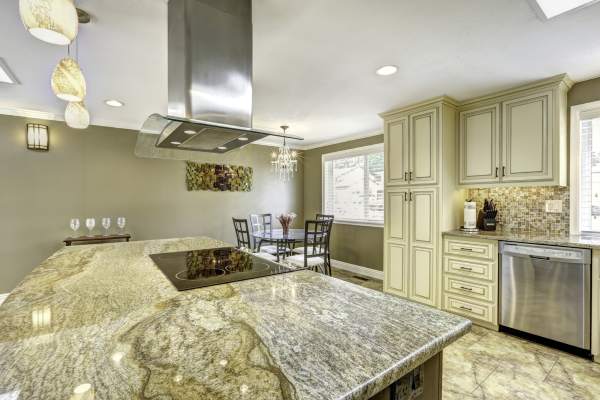 Kitchen Countertops & Kitchen Islands
The kitchen is one important and versatile living space. You cook, you eat, you have family time, and you also host guests and present your home here. Granite and other stone countertops have become the preferred option for the look, but also the durability and easy-to-clean aspects of these options. We cut around sinks, range tops, and to perfectly fit your island surfaces. You'll appreciate our precision with the custom fit and the quality workmanship with the finished edges of every surface.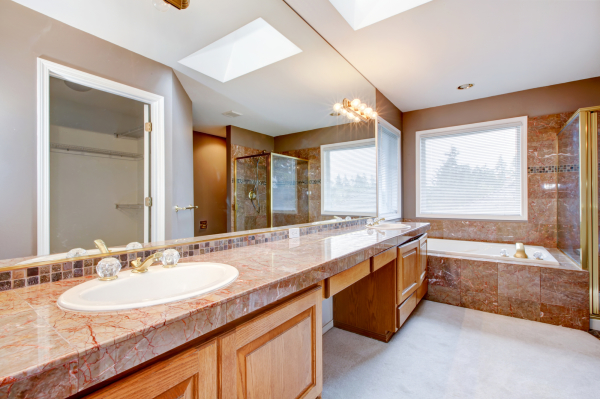 Bathroom Vanities, Counters, and Tubs
The bathroom is a more private area, but bathrooms are all about CLEAN. Nothing provides a cleaner surface and a clean look like granite, quartz, or marble does. Not only homes, but businesses can also upgrade to a more classy, not to mention durable, set of surfaces. And we say "set" because Orca Granite & Stone is ready to customize your bathroom and change nearly any surface of your choosing. Vanities and Bathroom counters are standard, but also the surfaces surrounding your tub can be made anew with a solid, elegant natural stone.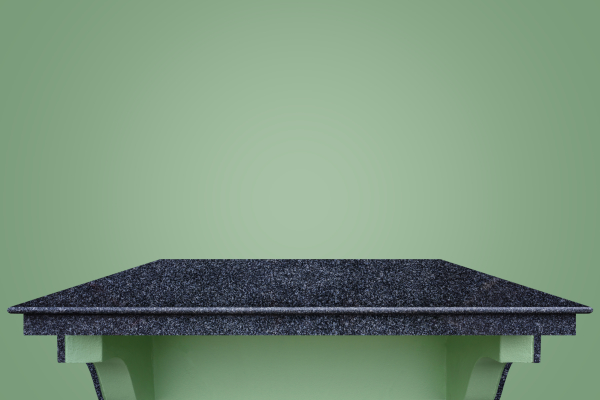 Desks & Other Projects
You can also find situations, such as your office desk in your den or your business offices, that could be transformed with stone. We've worked with many unique surfaces (like window sills, for instance), so if you have something dreamed up, then TRY US, we can help make it happen for you!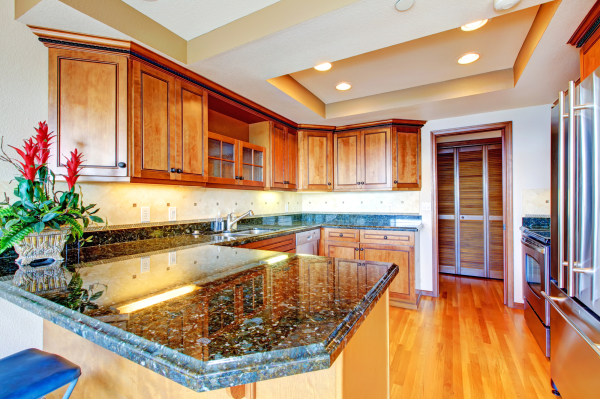 Customize Your Edges
One of the best parts of customizing your project is choosing your edge profile and corner styles. We are professional fabricators, so we can give the detail you want, whether you like the simple hard or soft edges, or the more elaborate decorative edge.
Let's Get Started!  Fill Out This Form or Call Us At 253-535-6722